Welcome to Summit Food Market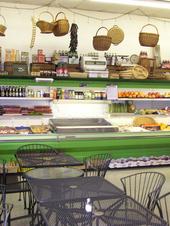 Summit's Hometown Market since 1895
For over a century, Summit Food Market has been serving Summit, New Jersey and the surrounding Union County area with the finest delicatessens. Whether you're looking for a great deli sandwich, or catering for any occasion, we provide it. We only use premium deli meats, and our salads and pastas are made to order and prepared fresh daily. For years we've worked with Mayfair Provisions for our meats and poultry, and we make constant trips to the Hunts Point Market in order to give our customers the freshest fruits and vegetables. We know food, we love food, and we love to share our food. In case you've forgotten, the downtown food market still exists.
Custom Made Gift Baskets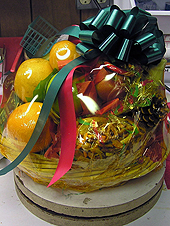 All of our gift baskets are custom-made to the way you like it. Simply tell us what you're thinking and we will do exactly that. All baskets are unique because we believe in catering to our customers' desires.
Some types of Gift Baskets include:
• Gourmet Baskets
• Fruit Baskets
• Italian Baskets
• Meat Baskets
• Cheese Baskets
• Coffee Baskets
We deliver Gift Baskets - and anything else - to Overlook Hospital in Summit and Saint Barnabas in Livingston, New Jersey.

Please call Summit Food Market at (908) 277-4500 to place your order today!